05-02-2011, 01:18 AM
K.G.B
Supporter

Posts: 18
Joined: May 2011
Location: London, England via Mother Russia

Thanks: 0
Given 2 thank(s) in 2 post(s)



Points: §295.23
From Russia With Love
Hi my name is Anton

I been following this forum on and off for few years now and finally decided to sing up.

I was born in Russia but grew up in UK from age of 11.

My interests are to many to list but here's a few: Fight Sports, Underground Hip-Hop, History, Reading etc.

See you around

Thanks
05-02-2011, 02:21 AM
El Mono
Motherfucking Chief Bad-Ass

Posts: 5,240
Joined: Jan 2009
Location:

Thanks: 1316
Given 2919 thank(s) in 1344 post(s)



Points: §67,866.82
RE: From Russia With Love
Welcome, I take interest in Russia a lot, maybe if you could start a few threads talking about its History or your opinion on the nation past and present, that'd be cool
---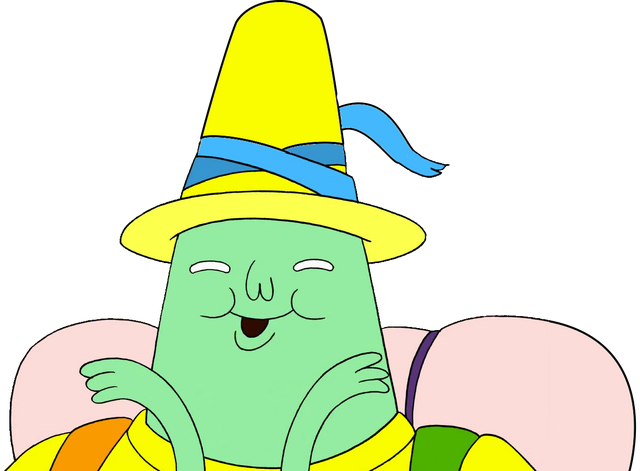 05-02-2011, 02:27 AM
Rev
Papa Smurf

Posts: 5,081
Joined: Jul 2009
Location:

Thanks: 2117
Given 1318 thank(s) in 790 post(s)



Points: §65,417.66
RE: From Russia With Love
Wow Welcome brother
thats i gotta admit THE MOST BADASS name ive seen here lol
05-02-2011, 02:37 AM
Enzo
Admin/Supporter

Posts: 4,467
Joined: Dec 2008
Location: UK

Thanks: 1203
Given 1700 thank(s) in 735 post(s)



Points: §70,874.66
RE: From Russia With Love
Welcome to the forum brother!
---
05-02-2011, 04:43 AM
Gezus
Basement Dweller

Posts: 11,899
Joined: Oct 2009
Location: Somewhere, Everywhere, Nowhere

Thanks: 2432
Given 2845 thank(s) in 1878 post(s)



Points: §160,908.62
RE: From Russia With Love
Welcome. Peace.
---
#GOAT
05-02-2011, 05:28 AM
shakur420
'terrorist'

Posts: 7,315
Joined: Apr 2009
Location: Toronto

Thanks: 4092
Given 3684 thank(s) in 2072 post(s)



Points: §209,576.60
RE: From Russia With Love
What up. Good to have you here. I'd also be interested in hearing your thoughts about Russia.


peace
---
"...If the rhetoric is essential to the philosophy, then there is something wrong with the philosophy. Your massive intellect should be able to describe your philosophy without continually referring to your special rhetoric..."
-
Yael The Great
05-02-2011, 07:04 AM
Chino
One of thy Lyrical Kingz

Posts: 2,440
Joined: May 2009
Location:

Thanks: 1895
Given 640 thank(s) in 348 post(s)



Points: §36,467.00
RE: From Russia With Love
welcome to the forums
---
Hungariankiddo Wrote:You guys are great, even though I don't know you all personally (except Younes - Big ups Brother!), it means a lot to see you guys wanting to do something about my case, I truly appreciate the effort. Keep the site alive and don't fight on the little differences, stay united, stay real, help and teach one another!
"Fucking Chino laying down how its done. You and Alblit are the fucking kings!!!"
-
Gezus
05-02-2011, 04:36 PM
Kian
Proletarian Queen

Posts: 1,105
Joined: Jan 2010
Location: Bitter Solitude

Thanks: 461
Given 538 thank(s) in 284 post(s)



Points: §14,039.55
RE: From Russia With Love
What Mono said & a warm welcome to the forums dude.
---
To love is to suffer.
To avoid suffering, one must not love.
But then one suffers from not loving.
Therefore, to love is to suffer.
Not to love is to suffer.
To suffer is to suffer.
To be happy is to love.
To be happy, then, is to suffer, but suffering makes one unhappy.
Therefore, to be unhappy one must love,
or love to suffer, or suffer from too much happiness...
I hope you're getting this down.
05-07-2011, 11:42 PM
K.G.B
Supporter

Posts: 18
Joined: May 2011
Location: London, England via Mother Russia

Thanks: 0
Given 2 thank(s) in 2 post(s)



Points: §295.23
RE: From Russia With Love
Thanks for the warm welcome people, i'll try and stay active and contribute what i can. With regards about Russia and everything like that my knowledge is limited as i havent been back for 15 years since my family moved to UK, but if you have any questions just ask and if i know i'll get back to you.