FULL Show Here - Snowgoons, The Left, Nevahmind, Necro & More (Dec 4, 2010)
01-17-2011, 02:28 AM
(This post was last modified: 01-17-2011 02:29 AM by Enzo.)
Enzo
Admin/Supporter

Posts: 4,466
Joined: Dec 2008
Location: UK

Thanks: 1200
Given 1700 thank(s) in 735 post(s)



Points: §71,220.56
FULL Show Here - Snowgoons, The Left, Nevahmind, Necro & More (Dec 4, 2010)
*THE REVEAL* w/ live guests SNOWGOONS - NECRO LIVE FROM THE TOUR BUS - THE LEFT - APOLLO BROWN - JOURNALIST 103 - DJ VADIM - NEVAHMIND - THE HALLOWEEN GHOST HUNT REVEAL - world exclusives and more!
December 04, 2010 09:18 AM PST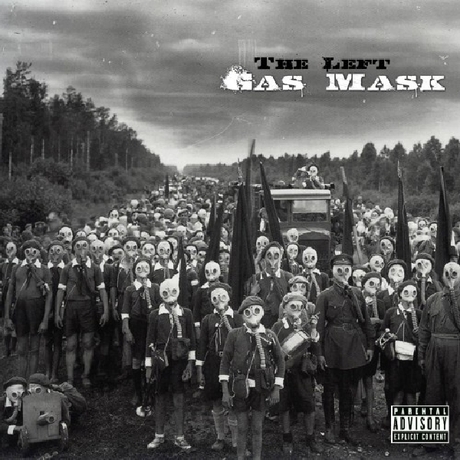 On this high octane snow-drenched apocalypse we have:
Necro joins us live from his tour bus, as he travels to Denmark to annihilate yet another live show on his extensive European tour. Filled with the heady concoction of adrenaline,testosterone and self-achievement, Necro shares some of the most shocking and eye-brow raising tour stories ever recounted to us on this show. We discuss his recent UK visit, deaf strippers, women with back acne, the doom of Mr Hyde's Italian-horror-esque gastric omissions, male groupies and much more in this truly uncensored and candid spoon-fest.
Snowgoons kick down our new studio doors in style, as DJ Illegal dissects their new album "Kraftwerk" track-by-track, exploring the group's relationship with such artists as Ill Bill, Reef Da Lost Cauze and Slaine. The mental carnage rarely relents and we seek pleasure from hearing about Snowgoons' future work with artists, including exclusive news regarding a full album with DITC legend, AG.In addition to all of this, we also world premiere a fresh, non-leaked track from their new album and capture more classic moments in hip hop. Call yourself a fan of hip hop? You cannot miss this.
The Left released one of this years most critically-acclaimed debut albums. Far from throw-away auditory braggadocio, Apollo Brown and Jounalist 103 step up to the show to explore their relationship, including the significance of their powerful album artwork, the current state of negative, Hitler-esque media/ government propaganda regarding Islam,the influence of Detroit in their sound and most importantly the story of their formation as a group.
DJ Vadim is one of music's most revered soundscape creators. Since his early work in the 90s and his brave creation of independent record label Jazz Fudge in 1994, Vadim has continued to supply the globe with challenging sonics, working with a who's who of hip hop. So when a man of such stature and accomplishment labels a lot of current UK acts as "jokers, who should never have been allowed to make music", you tend to listen in agreement. Far from a rant, this thought-provoking discussion further cements Vadim's reputation as a pure veteran of industry politics. Essential.
Nevahmind joins us filled with renewed belief and energy, to let the world know that he is never going to turn his back on hip hop and that he is not set to retire. Furthering these facts, he explains his hopes and aspirations for 2011, as well as giving listeners the chance to contact him in person to discuss work together. This man's production has been this show's opening music for almost 12 months, so to reconnect with the music maker himself was a true pleasure.
AND THAT'S NOT ALL!
Montana and Menace give The Reveal of the findings and evidence gathered from their recent Halloween show ghost hunt special, within a reportedly-haunted nineteenth century disused factory. This is podcast-only, exclusive content,coming at the very end of the show and is extremely interesting, especially considering the length of time spent in the building. Does a ghostly factory workers voice tell the boys they are "going too fast" ? Who responds to Menace's comments about having nothing to be afraid of? And was footage caught of a demon in the house, clearly captured on the digital recorder in the kitchen area? All this and more, revealed on this episode of Conspiracy Worldwide Radio.
To say that some of our scheduled guests failed to make an appearance on the show, without any explanation as to why, this proved to be a welcome return for the official Bad Boys of Rap Radio - we hope you enjoy!
Contact us at conspiracyworldwide@gmail.com
Blackberry Messenger: 22192BE3
Mista Montana -
http://www.montanauk.com
Menace -
http://messengermenace.blogspot.com
PART 1: PLAY/DOWNLOAD:
http://conspiracyworldwide.podomatic.com...5_09-08_00
PART 2: PLAY/DOWNLOAD:
http://conspiracyworldwide.podomatic.com...6_03-08_00
---