Dozens killed in Baghdad blasts
12-22-2011, 10:06 PM
El Mono
Motherfucking Chief Bad-Ass

Posts: 5,240
Joined: Jan 2009
Location:

Thanks: 1316
Given 2919 thank(s) in 1344 post(s)



Points: §67,866.82
Dozens killed in Baghdad blasts
Dozens of people have been killed and many more wounded in a series of blasts in Baghdad.
At least 63 people died and 176 people were wounded in 12 bombings across the Iraqi capital on Thursday morning, health ministry sources told Al Jazeera.
Two more bombs have exploded in the Iraqi capital on Thursday evening claiming two more lives, according to Reuters news agency.
The wave of bombings come amid renewed fears of sectarian strife following the withdrawal of US troops and a deepening political crisis over an arrest warrant issued for Tariq al-Hashimi, the country's vice president and most senior Sunni politician.
The attacks largely coincided with the morning rush hour, and security forces cordoned off bomb sites, AFP news agency correspondents and officials said.
Authorities believe the attacks were well co-ordinated, Al Jazeera's Omar al-Saleh said, reporting from Baghdad.
"We don't know who carried out the attacks, the Iraqi security officials did not identify any suspects yet," Saleh said, adding: "This I think is a major setback to the security forces on the ground who have a large presence in the capital. You have checkpoints, you have roadsblocks, and you have both the military and the Iraqi police guarding different areas, yet these attacks do occur."
Iraqi officials said the bombs struck in the Allawi, Bab al-Muatham and Karrada districts of central Baghdad, the Adhamiyah, Shuala and Shaab neighbourhoods in the north, Jadriyah in the east, Ghazaliyah in the west and al-Amil and Dura in the south.
Nuri al-Maliki, the Iraqi prime minister, vowed that the bombers would not be allowed to have any impact on the political process.
"The timing of these crimes and their locations confirm once again to any doubters the political nature of the goals that those criminals want to achieve," Maliki said in a statement.
The US condemned the bombings, and US vice president Joe Biden spoke with Iraqi President Jalal Talabani to voice support for his efforts to calm sectarian tension, the White House said.
"We continue to urge leaders to come together to face common challenges," Jay Carney, the White House press secretary.
"At this difficult time, the United States stands with Iraq as a strategic partner and a close friend," he said.
Nabil el-Araby, secretary general of the Arab League, has strongly condemned the attacks and called on all Iraqis, particularly members of the Iraqi government, to stay away from a partisan mindset.
'Planned and coordinated'
The largest explosion took place near the Rahbaat (Sisters) hospital and the Integrity and Transparency Directorate in Karrada district, sources told Al Jazeera.
The blast caused great material damage and the bodies of those killed were laid out in the streets, eyewitnesses said.
Will Geddes, a security specialist with International Corporate Protection, told Al Jazeera that "a number of potential motivations behind the attacks: It could be some means to destabilise the government and its credibility".
"It could also be message being sent out to the wider public in the international community to say that now that the US troops have left Iraq, this is a country which is still very much a security risk," he said.
"It is probably the worst co-ordinated attacks we have see in a significant period of time. The attacks were very planned and coordinated and would have required lot of resources.
"International community which has been very slowly engaging in Iraq for business opportunities may will need to sit back over the new year and certainly see what happens in the short-term if there would be more sustained attacks in the future."
"I saw all the windows were blown out and glass scattered everywhere. The children were scared and crying," said Raghad Khalid, a teacher at a kindergarten near the Karrada blast.
Smoke hung over the blast site in Karrada as ambulances rushed in to ferry the wounded to hospital.
Tensions between Iraq's Shia and Sunni communities have been heightened in recent days after Baghdad officials issued an arrest warrant for Hashimi over allegations that he ordered the killings of opponents.
Hashimi denies the charges and says they are politically motivated. Some Sunnis say the Iraqi prime minister is seeking to consolidate Shia control of the country following the departure last week of the remaining US troops stationed in the country.
"The fears of the people became reality," our correspondent in Baghdad said.
"I think the people are really scared and I think the politicians do know that their differences will be translated into attacks like these on the streets of Baghdad.
"From the official point of view, no one has come out yet saying there is a direct link, but among the general population they do have a fear and a genuine belief that attacks like this are a direct result of the differences between politicians," he added.
Source:
http://www.aljazeera.com/news/middleeast...59479.html
---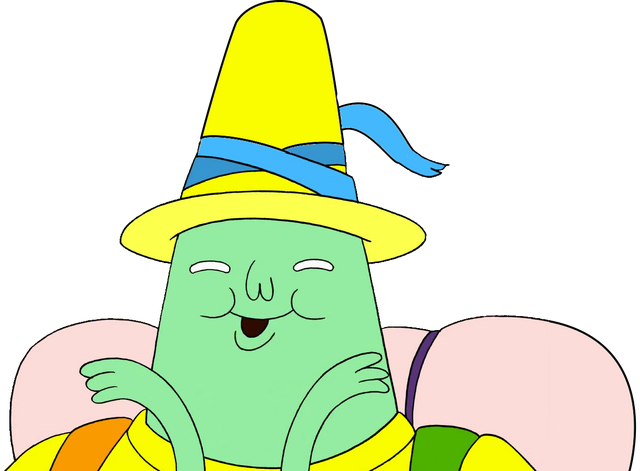 12-22-2011, 11:02 PM
(This post was last modified: 12-22-2011 11:38 PM by 1871.)
1871
......

Posts: 4,323
Joined: Jun 2011
Location:

Thanks: 2127
Given 3081 thank(s) in 1845 post(s)



Points: §118,839.92
RE: Dozens killed in Baghdad blasts
BAGHDAD / Aswat al-Iraq: Iraqi Premier Nouri al- Maliki said that 700 US trainers will work to train Iraqi forces, adding that the number of US embassy in Baghdad will not exceed 2000.
In a press conference, held today, he added that they will be in their barracks, with possibilities to decrease this figure.
Parliament foreign relations MP Sami al-Askari said, earlier, that the number of diplomats will reach to 1500, while other employees do not have US citizenship and have no immunity.
Governmental responsible sources stated that 15.000 employees will remain in the US embassy after US forces withdrawal
http://en.aswataliraq.info/(S(hh2gb2jflu...146135&l=1
Iraq Heading Downhill Faster than a Tumbling Drunk
December 22, 2011
Tags: Hashemi, Maliki, Shia, Sunni
Posted in: Embassy/State, Iran, Iraq, Other Ideas
Hear that? That's the sound of nine years worth of American bullshit about Iraq falling apart. It smells… like… victory!
For those who were napping, literally a freaking day (this war's "decent interval") after the last US troops left Iraq, PM Maliki drops an arrest warrant on his Sunni VP, pops three of the guy's bodyguards into jail, and then rolls them out on the TV to announce their boss, VP Hashemi, is a terrorist. Tanks appear in the Green Zone, with their tubes pointed inward at various Sunni leaders' homes. Hashemi runs for the protection of Kurdistan, nominally part of Iraq but pretty much autonomous, at least as declared so by Exxon, who signed oil contracts up there without the seal of approval of PM Maliki.
To make things more intense, Maliki threatened on Wednesday to abandon the American-backed power sharing government created a year ago.
Hashemi remains in exile with the Kurds. "Unfortunately I cannot go to Baghdad right now, my office is occupied, all of my computers have been seized by authorities loyal to Maliki," he told the Daily Beast. "My house is being investigated and all my computers and papers have been seized there. My office staff has been asked to leave."
Maliki also issued a warning to his rivals from Iraqiya, the largely Sunni bloc of lawmakers that includes Hashemi: if it does not end its boycott of Parliament and the Council of Ministers, he would move to form a majority government that would, in essence, exclude Sunnis from power. If Iraqiya's ministers do not show up at future sessions, he said, "we will appoint replacements."
And as a final punctuation point, a wave of at least 14 bombings ripped across Baghdad Thursday morning, killing at least 60 people in the worst violence Iraq has seen for months.
Oh, now don't go acting all surprised at this.
The US has signaled several times to the Shia majority that it was willing to trade Sunni lives for the appearance of democracy, and then to trade that appearance of democracy for anything in Iraq that is not overtly seen as an Iranian win.
The key to the lessening of violence during the Surge in 2007 was the US buying off the Sunnis, the so-called Anbar Awakening. The US paid Sunnis not to kill us, helped them eliminate rivals (all labeled "al Qaeda" to make it nice and legal looking) and claimed publicly that this was all to buy time for some sort of Sunni-Shia reconciliation. Instead, even as early as 2009 when I was involved with such Sunnis, the US made little more than happy sounds to try and get the Shias to uphold their promises to take over the payoffs and provide real jobs for the Sunnis. The US sat idle in the face of obvious fraud in the payoffs and sat idle when Sunnis were never offered meaningful jobs in the new Shia government. That bought-and-paid-for lapse in violence was good enough to start the troop pullouts that ended a few days ago. With honor.
The real sign that the appearance of a democracy alone was good enough for the US took place after the contested March 2010 elections. Though it appeared Sunni-backed elements won the majority of votes, without the support of the Iranian-backed Shias, especially the Sadrists, they could not form a government. The Iranians brokered a deal that created a Shia majority government with the Sadrists, throwing a few bones to the Sunnis and leaving the Kurds alone as they wished to be. The US, desperate to see some government, any government, be formed to allow us to finally leave Iraq, fluttered around Baghdad frantically, advising this and suggesting that, until nine lousy months later the Iranians proclaimed it finished and a government was formed, December 2010.
With one eye on the exit, the US then sat quietly while Maliki failed to fill the critical government posts of Defense and Interior, the later controlling internal security. Maliki instead put himself into both jobs. Meanwhile, the daily news in Iraq was filled with stories of assassinations of Sunni government officials, with the regular whacking of Sunni Sons of Iraq leaders. Any violence directed at Shias was quickly labeled, again, "al Qaeda," which enabled the US to look the other way as Maliki spent a year arranging the chess board for this week's moves.
Of course a coincidence, but Maliki announced today that instead of the number zero previously trumpeted in two capitals, the US is leaving behind 700 US soldiers as "trainers." He also extended the MEK grace period another few months. Thus the US is handed a Scooby treat or two to ensure it keeps shut up about Maliki's political moves.
The World's Largest Embassy © in Baghdad returned the favor. The Embassy web site features a puff piece on Maliki's visit with Obama and an article on "Using Sports as a Means to Empower Women and Girls." No mention of the current dramatic events in Iraq among the "emergency messages" for American Citizens either. Nothing to see here folks, move along now.
So, stop acting so surprised that 24 and a quarter hours after the US pulled out Maliki pulled off his rubber George Washington face mask to reveal himself instead to be just another crappy Middle East dictator running roughshod over his own country.
America made it very, very clear it would sacrifice democracy in Iraq for pretty much whatever it could get in order to pull the troops out, and America got exactly what it said it wanted, not much more than 24 hours later.
There's yer legacy, boys, there's what ya'll died for.
http://wemeantwell.com/blog/?p=4163
http://www.immortaltechnique.co.uk/Threa...#pid145534
12-22-2011, 11:50 PM
Younes
Grand Duke

Posts: 4,811
Joined: Oct 2009
Location: Denmark

Thanks: 1165
Given 2583 thank(s) in 1453 post(s)



Points: §67,663.45
RE: Dozens killed in Baghdad blasts
I kinda saw a shitstorm coming when USA would leave... but this fast? I'm afraid that political violence will occur along sectarian lines, a new Lebanon civil war maybe?
---
Fuck the police, I squeeze first, make 'em eat dirt
Take 'em feet first through the morgue, then launch 'em in the T-bird - Big Punisher
12-23-2011, 12:19 AM
(This post was last modified: 12-23-2011 12:20 AM by Rebel Assault.)
Rebel Assault
12-04-2009

Posts: 1,404
Joined: Dec 2009
Location: California, Mexico

Thanks: 1027
Given 903 thank(s) in 457 post(s)



Points: §21,063.78
RE: Dozens killed in Baghdad blasts
the only bombs the U.S. doesn't condemn are their own. its really sad how fucked up things are over there.
---
I got a letter from the government
The other day
I opened and read it
It said they were suckers
They wanted me for their army or whatever
Picture me given' a damn I said never