2012: All the odd things so far.
08-04-2012, 08:31 AM
(this is) john.
VIP Member

Posts: 226
Joined: Nov 2011
Location: san jose.

Thanks: 265
Given 88 thank(s) in 63 post(s)



Points: §3,501.21
2012: All the odd things so far.




i saw this earlier today (or rather yesterday, now). most of it is interesting, but they get a little shitty toward the end.
---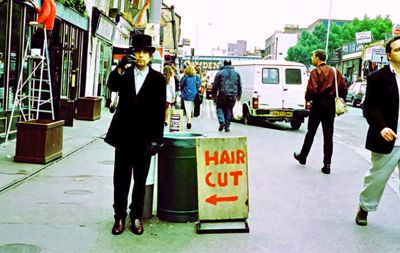 08-04-2012, 04:48 PM
Djoser
From each according to his or her rhymes

Posts: 5,009
Joined: Sep 2010
Location: CIA Headquarters aka Satan's Lab

Thanks: 1129
Given 3526 thank(s) in 1931 post(s)



Points: §71,545.91
RE: 2012: All the odd things so far.
Cool, upcoming cataclysm that I'll just die horribly in.
---
"Humans are the most individualistic species I know. If you have three humans in a room, there will be six opinions." ~ Samara
08-04-2012, 04:55 PM
Rebel Assault
12-04-2009

Posts: 1,404
Joined: Dec 2009
Location: California, Mexico

Thanks: 1025
Given 903 thank(s) in 457 post(s)



Points: §21,063.78
RE: 2012: All the odd things so far.
---
I got a letter from the government
The other day
I opened and read it
It said they were suckers
They wanted me for their army or whatever
Picture me given' a damn I said never
08-04-2012, 05:47 PM
(This post was last modified: 08-04-2012 06:05 PM by Younes.)
Younes
Grand Duke

Posts: 4,810
Joined: Oct 2009
Location: Denmark

Thanks: 1165
Given 2583 thank(s) in 1453 post(s)



Points: §67,653.45
RE: 2012: All the odd things so far.
Well the solar tornado is
a known phenomenon
, though this is just the largest one ever recorded. Apparently the sun is in it's 11 year
Solar cycle of sun spots
, which is said that it will be peaking in 2013, therefore the large amount of solar activity could be considered explainable.
The sounds from the atmosphere are real, though a
theory
have been given, and could be connected to the large amount of solar flares the earth have been receiving.
Considering the amount of earthquakes we record, it could be due to the fact that we have better technology and set up more and more seismographs around the earth to record geologic activity, plus the easier ability to share knowledge and data around the globe. Though this link should be interesting, since 2011 is the year in which most earthquakes where recorded.
http://theextinctionprotocol.wordpress.c...-12-years/
We shouldn't be too quick to judge this, neither should we be too quick to reject it.
---
"The government is in the wrong, and this is the chief cause of the persevering opposition of the Indians, who have nobly defended their country against our attempt to enforce a fraudulent treaty. The natives used every means to avoid a war, but were forced into it by the tyranny of our government." - Major Ethan Allen Hitchcock on the Second Seminole War.

"Men should either be treated generously or destroyed, because they take revenge for slight injuries - for heavy ones they cannot." - Niccolò Machiavelli